Kirwans' heritage has been firmly rooted on Merseyside since 1947 and as the firm's reputation has grown, so has its desire to support charities that provide important platforms for the community; protecting the vulnerable and providing the necessary building blocks for a better future.
In 2021 we are proud to support Maggie's Centre as our chosen charity of the year.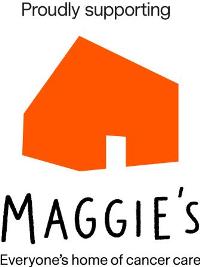 Maggie's provides free practical, emotional and social support to people with cancer and their family and friends, following the ideas about cancer care originally laid out by founder Maggie Keswick Jencks.
Built in the grounds of NHS cancer hospitals, Maggie's Centres are places with professional staff on hand to offer the support people need.
Our Centres are places to find practical advice where qualified experts provide emotional support; places to meet other people; places where you can simply sit quietly with a cup of tea.
Through their committed work within our community, Maggie's Centre has made a significant contribution in providing ongoing support to those who have been affected by cancer
We are looking forward to a challenging and exciting year of fundraising for this remarkable charity. We are proud to be working alongside Maggie's Centre Merseyside.