Introducing Kirwans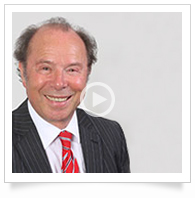 We believe our success has been built upon the belief that the delivery of excellent client services is fundamental to our continued achievements.
What sets us apart as a law firm is not only the variety of services that we're able to offer our clients but how we deliver them.
We're ever mindful of the impact that our advice can have on your life and future.
We aim to provide you with a service based on confidentiality and transparency completely tailored to your needs.
David Kirwan
Managing Partner

Call today on 0800 525 035 or email [email protected]
Let Kirwans Help You
Free Online Enquiry
Do you need legal assistance?

Simply complete the online enquiry form below or call us today.

Let Kirwans guide you on your legal journey.  
 
What our clients say...
I'd like to thank you for your help with my case. You understood what I needed without hesitation as well as helping me to remain focused on what mattered. I would recommend your firm to anyone.

Steven Hawthorne AMBII