Introducing Kirwans Solicitors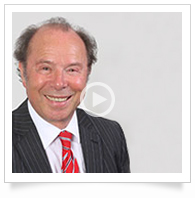 There are times in life when you will need legal guidance and finding the right solicitor is an important step. 
Kirwans has supported private and commercial clients across the UK for over 70 years.
With offices located in Liverpool City Centre and Wirral, the firm has five partners supported by qualified legal experts, including Higher Court Advocates.
We understand how important it is to provide our clients with a service that encompasses the highest standard of care and expertise. What sets us apart as a law firm is not only the variety of services that we offer, but how we deliver them.
One of the many advantages of working with an all servicing law firm, such as Kirwans, is that we are able to draw from a wide spectrum of legal disciplines. You have access to industry and sector expertise.
We make it our priority to understand your objectives from the outset - this allows us to create a bespoke offering, completely tailored to you.
We recognise that, while you want the very best in legal representation, you also want to manage your legal fees. With Kirwans you achieve both.

Concerned about legal fees? We like to take a transparent approach when it comes to fee structures and will openly advise on the financial implications of any legal action from the start. Our team are on hand to guide you through your options, including legal aid where applicable, and will provide you with all the information you need to budget effectively.
Our team has a depth of knowledge that enables us to provide a complete legal solution for individuals and businesses, from offering initial advice on the prospects of your case to providing leading representation. When you instruct Kirwans, you have a trusted partner to navigate you on your legal journey.
COVID19 Notice -
Here at Kirwans Solicitors and at our two Wirral and one City Centre Liverpool offices, we intend to continue to provide the full range of client advisory and advocacy services in all our departments during the Coronavirus (COVID-19) pandemic. This notice is to inform you and all our existing and former clients of the steps we have taken, to provide business continuity. We are following the guidance provided by the UK Government, the NHS, and the Law Society. We have already put in place measures to maintain a healthy environment for all our members, staff and any other visitors to our offices. We will continue to adapt and adjust our procedures as guidance changes. We have distributed guidance to our members and staff on best practices to prevent infection and self-isolation. Partners and staff will where necessary and convenient  be able to conduct conferences and court hearings by telephone and video-links. Steps have been taken to fee earners  to work remotely where they can take calls, process emails and access online resources normally. Clients can continue to contact  our Office Reception using all our normal telephone numbers and email addresses. But we do request that whenever possible documents are provided electronically and that paperwork is not hand-delivered to chambers without making specific arrangements with our staff to enable this to be done safely. If you have any comments or queries please do not hesitate to contact us at any time. We will continue to update our website throughout the pandemic as the situation and guidance changes.

Call today on 0800 525 035 or email [email protected]
Let Kirwans Help You
Free Online Enquiry
Do you need legal assistance?

Simply complete the online enquiry form below or call us today.

Let Kirwans guide you on your legal journey.